It may seem like everything is on lockdown at the moment but people still need places to live. We look at how estate and letting agents are adapting to the coronavirus.
---
Everyone is under extra stress at the moment. From worrying about loved ones getting ill, to reduced or uncertain income, and isolation from our friends, it seems like almost every aspect of our lives has changed. However, one thing that has not, is that people still need places to live, and so estate and letting agents are still operating in these strange times.
The lease on my apartment, for example, ends in May, and so my housemates and I have had to begin the rather strange process of searching for somewhere new. In Dublin, it's actually in some ways a good time to be looking, as hundreds of new properties have suddenly appeared for rent as AirBnB bookings have dried up completely.
However, although we're only allowed to leave home for very specific reasons at the moment, we find ourselves having to venture out to view potential apartments. Although most properties have images online, we're not comfortable signing up to live somewhere without seeing it in person.
The letting agents we have dealt with are trying to make viewings as safe as possible for everyone by operating what are essentially 'no-touch' viewings. My housemate viewed an apartment this week where the letting agent brought them to the front door, let them in, and then left them to look around. All the internal doors were wedged open and they were asked not to touch anything inside the property.
This is in stark contrast to the last time we were looking for somewhere to live, where open viewings meant hoards of people would be crammed into a property, all frantically opening cupboards to judge their size and trying to be the first to give their details to the letting agent.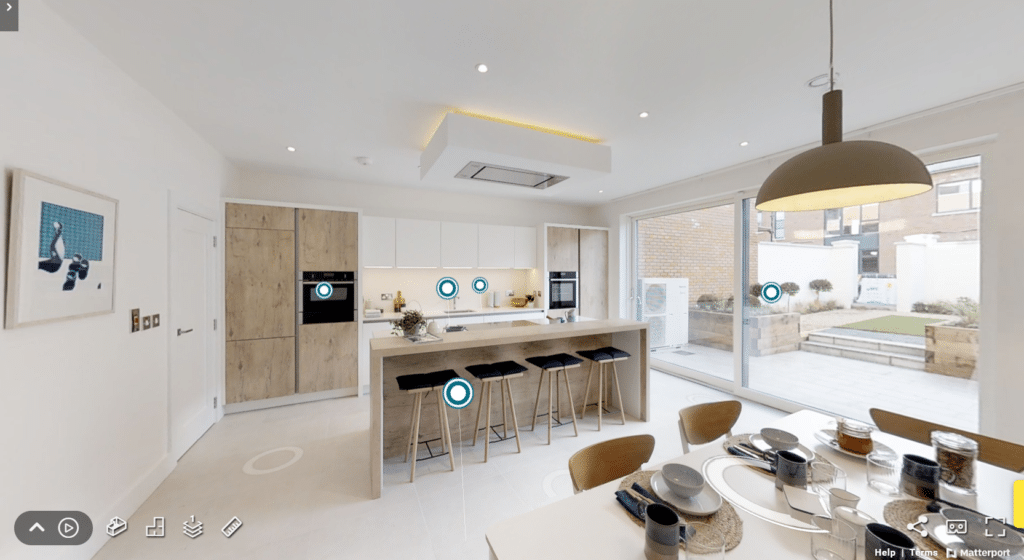 For those who were trying to buy when the pandemic hit, things can be a little trickier. Although some may no longer feel able to commit to the financial commitment of signing up to a new mortgage, there are others who still want to proceed with the process.
As a result, many estate agents such as Savills and Sherry Fitzgerald are offering virtual viewings for prospective buyers. You can tour a home without having to leave your sofa, and there's also the option to be guided by an estate agent or to ask questions through a chat. You can even make an offer online and sign contracts virtually, completing the entire process remotely.
Savills have in fact launched a website today dedicated to virtual viewings. They plan to add additional features and properties to the site in the coming days.
David Browne, Director of New Homes at Savills Ireland said: "Nothing beats viewing a property in person, but with COVID-19 restrictions in place, our virtual viewing platform is the next best option. Through this platform, prospective new home buyers will be able to obtain all the information they need to make an informed decision.
"I sold my own house late last year using Matterport technology. The buyers never saw the house physically, and signed-up unconditionally, so we know it works.
"We don't know how long this crisis will last, or how long restrictions on movement will remain in place, but what we do know – and have done for a long-time before now – is that the demand is there."
Like so many things, it seems that this rather futuristic way of operating could be our new normal for the foreseeable future.
Featured image: Barnhall Meadows, The Oak, Savills
---
Read more: From Singapore to Sydney: Women around the world tell us how coronavirus is impacting them
Read more: This Killester terrace house (with a unique extension) is for sale for €450,000
Read more: 10 free resources (from dancing and music to kid's activities and audiobooks) to try while you're in lockdown